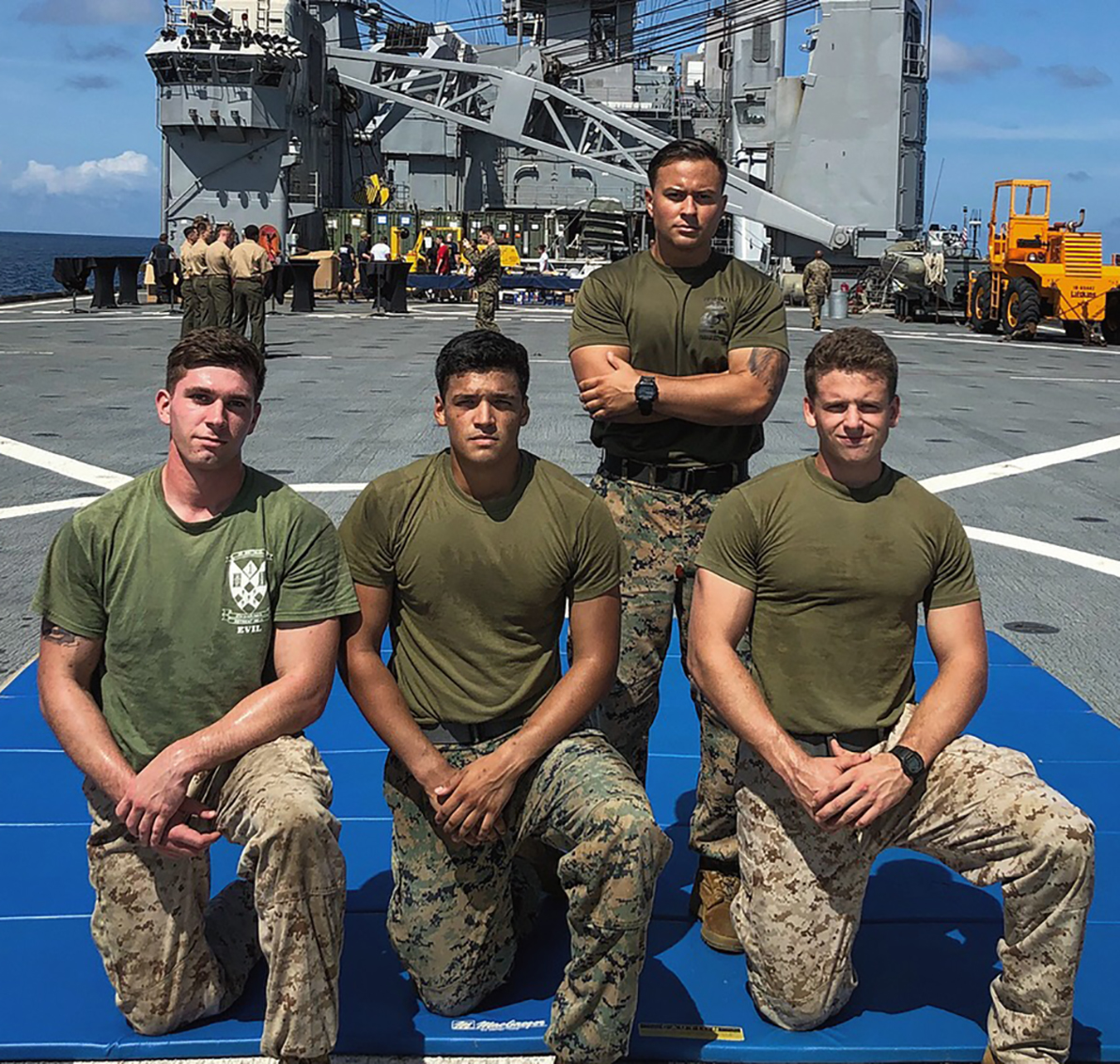 Christopher Leon
Aiken Technical College
"The biggest perk is that the training is offered by veterans, for veterans. In my opinion, the vet-to-vet relatability aspect is crucial for the success of the program."
My name is Christopher Leon. I am an active-duty Marine Corps veteran. After serving seven years in the military, I learned about a program called Warriors 4 Wireless that helps veterans earn certification in telecommunications and join the wireless workforce. Warriors 4 Wireless put me in contact with Aiken Tech, one of their training partners, and two weeks later I had earned my Tower Technician certification. This helped put my career on the fast track, and I currently oversee new build communication construction sites for the Federal Aviation Administration (FAA), with projects in Alaska, New Jersey and Mississippi.
You found success at Aiken Tech later in life, through the college's continuing education program. But that wasn't your first experience with a two-year college.
No, it wasn't. After graduating high school in Brooklyn, NY, I went to a local community college for two years. Originally, I wanted to do something with sports medicine. However, the community college I attended didn't have a physical therapy program, and after a year and a half, I felt lost – like I was just wasting my time. I left in the middle of the semester during my second year and joined the Marine Corps, as my father before me had.
How did being a Marine help clarify your direction or purpose?
I completed two enlistments, two deployments with 5th Marines, and three years at 2d Anglico. My second enlistment in the Marines proved to be my most important. It was then that I gained confidence in my abilities – which eventually turned into some cockiness. Fortunately, I was humbled early and realized that competition needs to be with yourself for you to seek continuous improvement.
That competition with yourself… did it show up anywhere else during this time?
Yes, actually. While serving in the Marines, I completed the Martial Arts Instructor course, which introduced me to so many different and intriguing fighting backgrounds. When I became an instructor, I wanted to continue to learn and started boxing for about two years. For obvious reasons, I was forced to stop after the COVID outbreak. Another two years post-outbreak, I was ready to leave active duty and focused on the transition back to civilian lifestyle. About a year after that, I found myself juggling a mixed bag of emotions from leaving such a strong warrior culture that I missed greatly. Finally, I decided to take a class at Renzo Gracie Jiu Jitsu gym in Brooklyn and immediately found the fire I was missing. Jiu jitsu is a beautifully violent sport that I am grateful to be a forever student of!
How did Warriors 4 Wireless help you make the transition to civilian lifestyle while still promoting that warrior culture? And what role did Aiken Tech play in making your transition successful?
I learned about Warriors 4 Wireless during the Transition Readiness Program, which is a comprehensive transition and employment assistance program that helps Marines successfully move from military to civilian life. The program staff was incredibly easy to communicate with, and they do their due diligence at assisting you with your transition. Warriors 4 Wireless was able to get my foot in the door as a tower technician in the telecommunications industry. From setting up the GI Bill to getting me scheduled in the course with one of their partners, the process was fluid and easy.
I am grateful that Aiken Tech partners with Warriors 4 Wireless. Their two-week tower technician "boot camp" gave me a lot of familiarity with the industry and helped me learn so much about telecommunications standards and regulations, as well as what I needed to know to safely install, inspect and repair equipment. And participating in tower climb activities on the 90-foot towers out back was a great confidence builder and reinforcer.
But the biggest perk was that the training is offered by veterans, for veterans. In my opinion, the vet-to-vet relatability aspect is crucial for the success of the program. My instructor, Mr. Joey Morrissette, was incredibly humble and encouraging and did his best to set me up for success in the field. He welcomed students' questions and set an excellent example through demonstration.
How did participating in Warriors 4 Wireless at Aiken Tech open doors for your future?
By combining my past experiences with the training I received through the Warriors 4 Wireless program at Aiken Tech, I moved up the ladder quickly. Upon completing the training, Warriors 4 Wireless put me in contact with companies in my area that were hiring and helped me land a few interviews. After being employed as a tower tech for only a few weeks, my foreman recognized my potential and told me that I would become a foreman myself in no time.
I did not take that lightly. After only a few months, I applied for a construction manager position for L3Harris in their Space and Airborne Systems division. I received the job offer and took it. After one year with the company, I am grateful to be on a dynamic team and oversee new build communication construction sites with projects across the United States. These opportunities – along with the project management and engineering roles I will continue to pursue in the future – all started with the Tower Technician training I received through Warriors 4 Wireless at Aiken Tech.